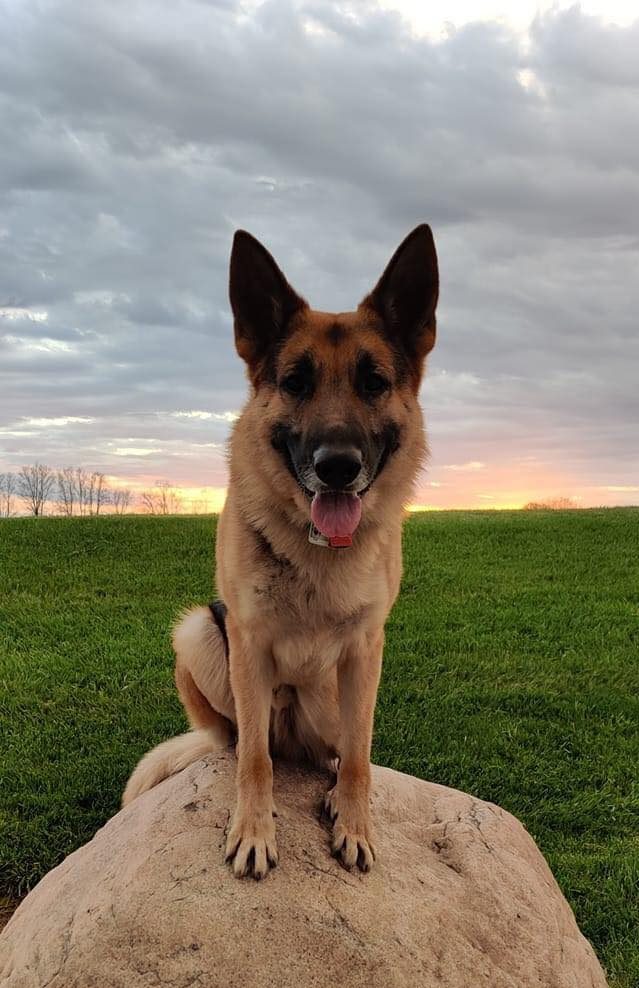 William Callahan, Ocala, FL:

Schultz and I recommend Georgia's classes. He is my first dog. Had bad seperation anxiety and destroyed a few things but adding her classes and foundation to him with training his behavior improved over time. They are great value for the cost. I learn better myself by doing which her classes did. You get to see then do with excellent critique from her and then practice on your own between classes. She's a very balanced trainer and a great teacher.
Polly Velez, Ocala, FL:
My 16 year old daughter, Amanda, became interested in dog training through our local 4H club. After getting a taste of obedience, rally, and agility at the county and state fair level; she and our dog Tagalong were hooked. When our 4H year ended we wanted to continue our training on a more professional level. We had some experiences in which trainers were good with the dog, but not necessarily great with kids. I was very interested in finding a trainer that not only could help our dog advance in showing but also worked well with a younger person. Then we found Havenlea Dog Training Centre. Georgia is exceptional, through her training my daughters confidence level has increased and both she and the dog have made great advancements. We have now gotten a second dog, Katie, and are beginning her training with Georgia. One of the greatest things I have noticed is that our beginning training with Georgia is fun for both Amanda and the dog. The early training we had with Tag elsewhere was very stressful on both my daughter and dog. Georgia's training techniques are very positive and keep the dog and handler very motivated. Whether you just want some basic obedience to improve your relationship with your dog or you want to actively show, I highly recommend Havenlea Dog Training Centre!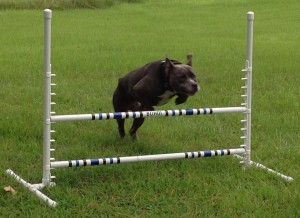 Barbara and Jack Peters, Ocala, FL:
We adopted (from a humane society) Bohdi (a Pit Bull) in August, 2011; or maybe I should say that he adopted us. He walked up to Jack, laid his head on his lap and rolled his eyes up to him to make eye contact. Love at first sight!! We were told that he was about three years old and got along well with both dogs and cats. We actually witnessed as hewalked up to a cat, sniffed and walked away, totally uninterested! Exactly what we're looking for!!!

24 hours later he was sick. After two trips to the emergency vet clinic and another trip or two to our vet we discovered that what we thought was kennel cough was, instead, pneumonia and he was critically ill. He also was not a three year old dog, but rather a pup of about 10 months. His health improved and as it did, his behavior worsened…and worsened! We tried a pet store class and gave up on that after two classes. Our little boy was too aggressive for a group setting! I should let you know that we are in our mid 60's and Jack's health is not good. At this point we decide that we have no choice but to give him up. This is not a decision that made either of us happy; in fact it was a painful decision and we wanted a choice! A day or two of internet search led us to Georgia. She came to our house, talked to both of us, spent some time with Bohdi, and agreed to work with us. By the time she left on thatfirst day Bohdi responded to all the basic commands. That was in October of 2011.

Since then, he has completed the 2 levels of the HDTC Companion Dog Course – GROUP classes – and earned his Canine Good Citizen title. He attends training for Competition Obedience-Rally and Agility, and will compete in his first Trial soon. With Georgia's help, he knows how to greet people and gets along with other dogs, and we know how to handle our boy who thought he was going to rule the household. Thank you, Georgia, for working with us and making this an experience that has been rewarding for Bohdi and for us.
Bob Echols, Ocala, FL:
"It is a privilege and pleasure to recommend Georgia Thomas for her dog training skills and abilities. We gave Georgia a real problem: two mini poodles who were also sisters from the same litter. Georgia was able to train them with love, patience, and persistence, and they are remarkably well behaved today.
The truth is, however, that Georgia not only trains the dogs, she trains the owners. Her insights into my own dealings with my poodles have helped me immensely to cope with their many idiosyncrasies.
Georgia is a great trainer and person, and I recommend her without qualification."