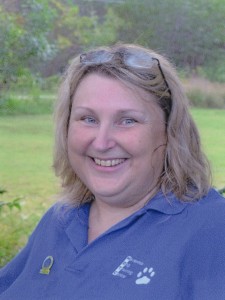 Georgia's interest in dog training began when her Great Dane puppy ate a turkey breast stolen from the kitchen counter. Her initial goal was just to have a well-behaved pet. However, she soon became fascinated with dog behavior and training, as well as dog sports. She established her THAVERN line of Great Danes, and achieved success with them in conformation, obedience, agility, and flyball.
After four years of training her own dogs, a Veterinarian friend observed her natural rapport with both people, and dogs, and urged her to establish her own dog training classes. Over the past 30 years, her students at HAVENLEA DOG TRAINING CENTRE have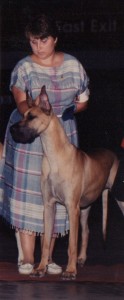 successfully trained their own dogs (of various breeds) for companionship, and for competition in obedience, rally, agility, barn hunt, and flyball—earning numerous advanced titles, national rankings, class wins and placements, High-In-Trials, and Dog World Awards.

While she enjoys the success that her students have earned in the various dog sports, Georgia considers her greatest professional accomplishments to be the relationships that she has helped to form between people and their canine companions.
---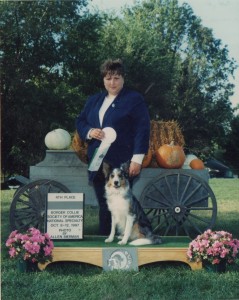 Georgia has five years experience in veterinary medicine, having worked in all support staff positions. After undergoing extensive testing and evaluation, she was certified by the NATIONAL ASSOCIATION OF DOG OBEDIENCE INSTRUCTORS. An award-winning dog writer, her articles have been published in newspapers and magazines, and are used as educational materials on numerous dog-related websites.
---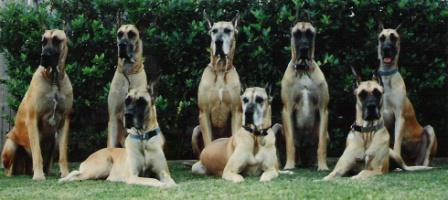 Georgia shares her life with her horse (a Warmblood mare), donkey, mini pig, two cats, goats, chickens, ducks, turkey and peafowl. Her family also includes her HAVENLEA Border Collies that she has trained, and competed with, in obedience, rally, agility, barn hunt, flyball and herding, as well as a Parson Russell Terrier and a Shetland Sheepdog. She spends her free time as a volunteer—educating children about responsible dog ownership and bite prevention, and working with humane organizations and breed rescue groups. In 2009 she relocated HAVENLEA DOG TRAINING CENTRE from Houston (TX) to Ocala (FL). Georgia looks forward to using her extensive knowledge and experience, combined with her people and dog skills, to assist you with your canine training needs.
---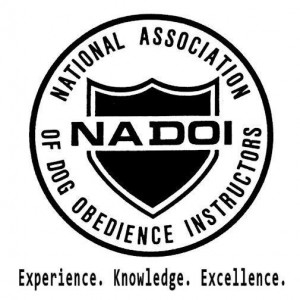 Georgia is a NADOI Certified Instructor- with endorsements in Pet Obedience Training, Competition Obedience Training and Agility Training.
---
Georgia is an AKC judge or evaluator in the following sports:
Farm Dog Certification Judge
Earthdog Judge
CGC Evaluator
Trick Dog Evaluator
ATT Evaluator