Congratulations to HDTC Student, Karen Suarez, and her Boxers, Diva & Bella, on their accomplishments in Barn Hunt!
Diva earned her 1st leg in her first time in the Open class!
Diva's dam, Bella, won a 1st place & a 4th place in Open – to finish her RATO title! She's a spectacular hunter – earning a qualifying leg every single time she has entered the ring – both a Novice & Open title in just 6 trials!
---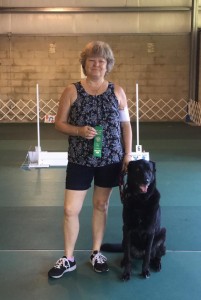 Congratulations to HDTC Students, Gloria Deuel & Ebony, on their 1st Rally Excellent leg!